Building Our Vision of MACROVegan In The World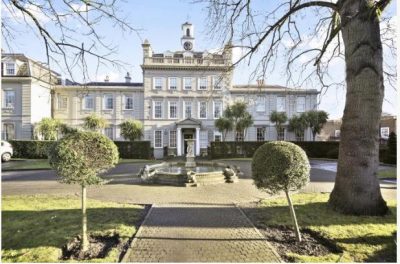 MACROVegan ChitChat from Marlene
When your desire is great, you cannot fail to achieve the ultimate in the end. So, I have been reminding myself to be patient, no mean feat let me tell you. Persistence, perseverance and simply believing you will get there no matter how many setbacks you have along the way is paramount. This has been fundamental to us as we moved from country to country deciding on where that 'place' would be that would become home to our MACROVegan centre.
Well, here we are, ensconced in the beauty of Surrey, working towards launching our MACROVegan Centre. When clients continue to respond in such a positive way and achieve incredible results renewing their health, it continually pushes us to offer our work on a much larger scale. We will offer many of our diverse programmes as well as healthy holiday breaks immersed in our Ultimate Health Experience programmes. It's very exciting to be embarking on this project.
Become a Health Coach with MACROVegan and disease-proof your family
What's News from Bill
Bill has been working on his online nutritional course 'Eating As If Life Matters' that is based on his work of fifty years teaching Health, Nutrition, & Human Ecology. There will be ten fabulous modules with video presentations, the book which has over 300 research studies as well as tutorials, recipes and so much more come packaged together with webinars and a student forum page. The course is available by end May, beginning of June.
Enjoy the spring weather and use one of my teas from my book Macrobiotics for all Seasons to cleanse your liver from the heavier diet of winter.
In good health
MACROVegan for The World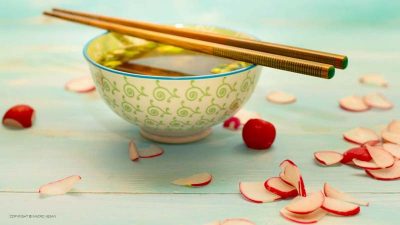 MACROVegan for The World
Like many of you, I have a mission in life, and my mission requires me to have a lot of energy. Part of my mission is to entice as many people back into their kitchens and introduce them to the delicious and healthful benefits of eating an exclusively plant-based diet. My vegan lifestyle is based on eating wholegrains, beans, pulses, vegetables, sea vegetables, fruits, nuts and seeds and exercising my body. This lights my fire from dawn till dusk.
I am forever grateful to have been awakened at such a young age as to how to achieve the required energy I need daily to stay in tip-top condition. When we are at our best, we can give our best and I live, breathe and love my work. The truth doesn't change, a diet based on plants is the diet for health and longevity.
Firstly, the diversity and simplicity of eating this way are one of the easiest ways to excite and inspire people to get cooking with me.  Secondly, my focus is to encourage all who cross my path to start taking responsibility for their own health.  I must do more to help families out of these medical tragedies that Bill and I see month after month during health consultations with clients.
As a lover of animals, nature and life, I am in service for a healthy world for humans and non-humans alike.  I always have been, I always will be. I speak the truth, and, the truth will eventually prevail. Health and healing truly do start in your own kitchen.  There you have it. It's that simple. My favourite chant below that I teach everyone will be inscribed on the wall at the cooking school at our MACROVegan Centre.
Food Makes the Blood
Blood Makes the Cells
Cells Makes the Tissue
Tissue Makes the Organs
And Here We Be!
For four decades, I have been involved in health and healing and have been in love with Traditional Chinese Medicine since I was a teenager.  Much to the amusement of my friends, I would discover ways to use different foods such as kelp seaweed and even harvested some seaweeds on an outdoor expedition at college. That was more than 40 years ago so I guess even as a 'novice' back then, 'I knew what I knew' without knowing what I now know about the huge benefits of sea vegetables. I seemed to be guided toward something different.
My love of fitness and health took me on a journey studying various aspects of Traditional Chinese Medicine and Macrobiotics, based on the '5 transformations of energy' and to this day I still teach Chiball & Yoga which is taught with these same principles.
For many years, I have been offering my 'Living with the Seasons' workshops in many countries around the globe and that is what truly lights my fire.  Working with the season's energy makes so much sense you wonder why it isn't taught in schools. It is one of the many reasons why I simply adore being a Macrobiotic Health Counsellor and Teacher. I combine my counselling skills with my certification in Plant Based Nutrition and teach all my students and clients this wonderful paradigm of ancient wisdom and modern science. Alongside the teaching and counselling, much of my time is spent being an activist for our beloved animal kingdom. That is what makes me jump out of bed each morning, other than my beloved husband.
I wanted to share with you all a big turning point in my life that happened 20 years ago. I had a bad accident that broke my back in three places. Of course, the medical profession was encouraging me to eat a lot of dairy food to stimulate bone growth and they recommended, as they still do, animal protein for bone health.  I needed my bones to heal and of course, I wanted to fuel my body with the best nutrient dense foods possible, but to do it my way. I knew the foods that I had always eaten that were most associated with bone health, were greens and sea vegetables, all loaded with calcium.  So, as you can imagine, I was going against the grain, so to speak. No animal foods for me thank you very much.
My wholefoods plant based diet and my magical Macrobiotic home remedies helped me to heal quickly, (much to my doctor's amazement.) That allowed me to teach yoga and Chiball again much earlier than I could have imagined.  My adventure with food and healing my own body also inspired me to share what I learned with others. My book, 'Macrobiotics for all Seasons' was a joy to write as I documented and created the 200 recipes that I used as part of my incredible journey back to health.  The book is also used as a reference guide for our students and clients.
The Macrobiotic Health Coaching programme that I designed along with my husband Bill Tara, the co-founder of the Kushi Institute in Boston and founder of the Community Health Foundation in London in the 70's. is my best work. We have had the most wonderful students graduate as Macrobiotic Health Coaches.  Each time we complete another course we see it as 'switching on' more MACROVegan 'lighthouses', around the world.  As our newly ordained students set up their own coaching practices, more lives are changed.  We now have students in 27 countries.
Our Food Is Our Future:
During our two-week Macrobiotic Health Coach course, our students learn that there are many different aspects that affect our health, the environment, stress, emotional factors, but for me, I am very focused on commencing with food. What we eat creates who we are and who we become. If we feed our body with good nutrient dense natural food it gives us the gift of strong blood, which gives us the gift of great health.  Food is my number one priority. It is where I start when I am coaching clients and students.
As my chant above illustrates, our food makes our blood; our blood creates and nourishes every cell in our body. At their consultation with me, clients are introduced to my magic mineral broth. This is the easiest way to have them 'taste and see' how simple it is to make a powerful and nutritious food/drink in their own kitchen.   This broth is perfect for any time of the year. Simply drink it hot in the winter, and cool in the summer. What we choose to eat or drink daily creates health or disease. It's that simple.
Marlene's Magic Mineral Broth
This broth is a wonderful, filling snack that will also provide you with many healing nutrients and alkalinize your system, making it easier to detoxify, lose weight, and feel great. The recipe can be varied according to taste. A vegetable broth made from organically grown vegetables can be an excellent source of essential electrolytes. Ionic minerals are the key to maintaining good health.
2 x 5 inch strips of Kombu seaweed
6 dried Shiitake mushrooms
6 carrots cut into chunks
2 medium onions cut into chunks
1 leek, both white and green parts, cut into chunks
1 small bunch of celery including the heart, cut into chunks
1 daikon cut into chunks (and tops if available) or 1 x 6oz pack dried daikon
5 unpeeled cloves garlic, halved
1 small pumpkin or squash with skin on, quartered
5 inch piece of fresh ginger, sliced
4 cups chopped greens such as kale, chard,
½ bunch fresh flat-leaf parsley
In a large stock or soup pot, combine all the ingredients.   Fill the pot to two inches below the rim with water, cover, and bring to a boil.  Remove the lid, decrease the heat to low, and simmer for a minimum of 2 hours.  As the stock simmers, some of the water will evaporate; add more if the vegetables are exposed.  Simmer until the full richness of the vegetables can be tasted. Strain the stock and pour into glass storage jars.  Refrigerating works well with any broth for up to five days.
In good health