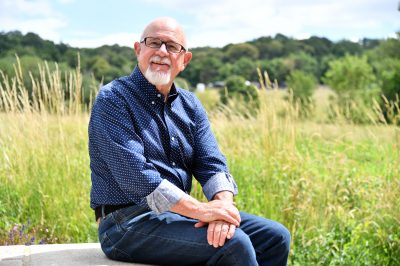 About Bill
Since 1967 Bill Tara has been an active advocate for natural heath care. He was the Vice President of Erewhon Trading Company, one of America's first distributors of natural organic foods, and was a co-founder of Sunwheel Natural Foods in London, England.
In 1975 he founded the Community Health Foundation in London England, a Charitable Trust that was the largest natural health education center in the world. Together with Michio and Aveline Kushi, he was a founder of the Kushi Institute and served as Executive Director of the institute programs in London, England and Boston, USA.
Books
Bill Tara has been in the natural health movement for decades and has a welcome long view on the changes that are accelating around us and impacting not just our individual health but also the health of our planet and future generations.
Teaching
Bill is a popular teacher at many Macrobiotic centres. He regularly teaches in the USA and in many countries in Europe. He and his wife Marlene Watson-Tara offer their Macrobiotic Vegan Health Coach Course in the U.K. as a two-week intensive or online with open start and completion dates.
In 1975 he edited and published, Your Face Never Lies, based on the teachings of Michio Kushi, which continues to be one of the most popular books on Oriental Diagnosis. In 1985 he published Macrobiotics and Human Behavior, the first book by a Westerner on the Chinese theory of the Body/Mind connection. Natural Body / Natural Mind was published in 2008 and his first novel, Portal of Dreams was published in 2011. In 2019 his book How To Eat Right And Save The Planet was published by Square One Publications in America. He also served for two years as the Director of Natural Therapies at the SHA Wellness Clinic in Albir, Spain.