Private Vegan Cooking Classes in Surrey & Greater London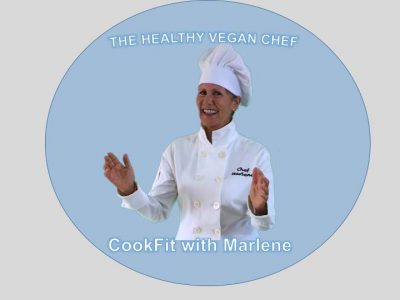 Come to my Godalming base or invite me to your kitchen to design your menu and teach you how to cook delicious plant-based vegan meals.
Healthy food doesn't need to be boring or tasteless. Learn to prepare beautifully presented and delicious healthy meals using fresh, natural ingredients. My introductory whole food plant-based cooking and nutrition classes are designed for people who would like to cook healthy wholefood dishes for themselves and their families.
I am an international author Macrobiotic teacher, chef and health counsellor and a graduate in plant-based nutrition. I have spent the last decade teaching and cooking for private clients in Spain, Portugal, Italy and Switzerland as well as training students and chefs the art and skill of macrobiotic and vegan cooking and counselling. My classes are educational, fun and skill oriented.
Health Counselling and dietary recommendations are also available in combination with your cooking sessions
Be good to yourself and the planet! Learn how tasteful, invigorating and fun healthy gourmet plant-based cooking can be! I am hailed as a teacher of inspiring vegan cooking classes that help participants understand the relationship between food and health and contribute to positive lifestyle changes.
During each of my classes, you will learn to fashion delightful dinners and lunches using my unique fusion of European, Mediterranean, and Japanese Cooking styles. You will also learn knife skills, cutting styles and cooking dishes for the seasons. My wealth of knowledge spans four decades of teaching.

Be ahead of the curve and #govegan for humans and non-humans alike. As a healthy vegan for many decades, avoiding many of the processed junk foods that many vegans eat is the key to success. I will put you on the right path to health with my educational classes and cooking sessions.
Check out our MACROVegan TV Channel here where you will find many of my friends and colleagues. All of them share their decades of research to help guide you towards a life free of disease.
Please contact me for costs and availability.
I look forward to meeting you soon.
In good health


ChiBall Yoga Surrey & Central London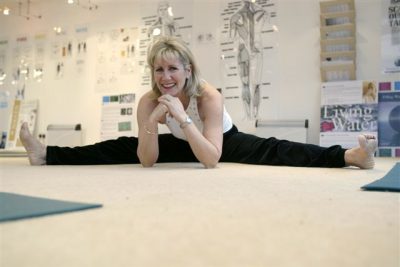 ChiBall Yoga @ MACROVegan

Personal Classes with Marlene Delivered In Your Home
Yoga Mats & ChiBalls Provided 
ChiBall is a holistic mind-body wellbeing programme which uniquely combines the theory of traditional Chinese medicine (TCM), Colour and Aroma Therapies and a synergy of six ancient and modern exercise modalities to promote harmony, balance and wellbeing.
Through the disciplines of Tai Chi-Qi Gong, ChiBall Dance, Yoga, Pilates, Feldenkrais Method and Deep Relaxation and Meditation the healing nature of the programme is focused through the medium of 6" diameter coloured ChiBalls each infused with different mood-enhancing essential oils.
By tailoring the ChiBall Method to the natural cycle of The Seasons, both teachers and students journey towards a more sustainable lifestyle with their mind and body in harmony with the world around them.  ChiBall can be understood in a day, learnt in a week, but offers a lifetime of discovery.

What are the Principles of ChiBall™?
ChiBall is a balanced mind/body health and fitness concept based on TCM, colour and aromatherapy, and incorporates six main movement modalities:
There are four main concepts within Traditional Chinese Medicine that explain all aspects of life: -
Chi – Chi is our vital energy.  Chi can be depleted or become excessive through poor eating habits, poor lifestyle and negative emotions.  If the balance of Chi becomes irregular, disharmony occurs.  Stress and tension are the primary cause of the depletion of Chi.   Exercise followed by deep relaxation is an excellent way to re-balance the body, rejuvenate and consolidate Chi.
Yin and Yang – Yin and Yang are complementary opposite states of energy that are in constant motion, striving to achieve balance in all things.  Like nature the body is constantly moving, transforming and changing.  Imbalance occurs when there is resistance to this natural ebb and flow, causing an excess or deficiency of either Yin or Yang.
 The Meridians – The Meridians are invisible pathways within the body through which the life force flows to our internal organs.  An imbalance in one or more of these meridians weakens the entire body.  The internal organs are in a dynamic partnership with the meridian system, one of which is yin (the storage organs) and the other being yang (the hollow processing organs).  If a meridian is blocked it manifests as disharmony within the associated organ which can lead to disease and illness.
 The Five Elements of Nature – Wood, Fire, Earth, Metal and Water are five movements within nature through which the yin and yang energies are expressed.  Each element correlates with the five internal organ partnerships and the seasons having many unique characteristics that are direct reflections of all nature.  Our goal is to align our body's energy and our life's activities with these patterns of nature.
Our emotional state, diet and lifestyle are all important factors that build our distinct picture of health.  By studying these unique characteristics and associations, a practitioner of Chinese medicine can interpret our individual disharmonies, creating a map, which leads to a healthy state of balance.
According to Chinese Medicine, each season has a unique energy and purpose.  Spring has a rising energy and stimulates new growth and opportunities.  Summer has a radiant, dispersing and hot, vibrant energy.  Late summer, when we harvest the fruits of summer the energy is descending, nourishing and centering.  Autumn is a time to gather in and store for winter.  It is also a good time to clear clutter and make space for the hibernating nature of the season to follow.  The fifth season of Winter is a time for quiet reflection, stillness and inner contentment.
Our internal organs and body systems also resonate with each seasonal energy.  During each season the organs more or less present themselves for an annual service of internal cleansing and healing.  Exercises that move, massage, stimulate and stretch the organs and meridian channels have a deeply tonifying effect and with regular practice, can help us sustain a more balanced and harmonious state of health throughout the year.
The Chi Ball Exercises are based on the following five principles:
Traditional Chinese Medicine for energy, internal health and the concept of balance (Tai Chi and Chi Gong) is used to generate energy, mobility and flexibility using vigorous to gentle, slow, continuous movement patterns which aid detoxification and oxygen supply to the muscles.
Yoga increases strength, flexibility, concentration, balance and self-awareness.
Pilates develops core strength, supports the spine, stabilises the pelvis and increases the mobility of the joints.
Feldenkrais Technique, to teach us about relaxation and effortless movement patterns of childhood and cultivate the art of listening and letting go.
Deep Relaxation induces calmness of mind and body through deep breathing, visualisation techniques and meditation.
ChiBall strives to allow each participant to develop his or her own individual sense of well-being, balance and self-awareness so that they may lead a more satisfying way of life. I look forward to teaching you soon. In good health.
All classes are 1 hr 15minutes - Prices quoted are for 1 on 1 or (2 on 1) for couples
Monthly package 1 x weekly class      £80 x 4            = £320
Monthly package 2 x weekly classes £70 x 8            = £560
Monthly package 3 x weekly classes £60 x 12          = £720
*Add Plant-Based Nutrition & Cooking Classes or Health Consultation (POA)
Area covered - Surrey and Central London
In good health


Vegan & Macrobiotic Cooking Classes: Greater London & Surrey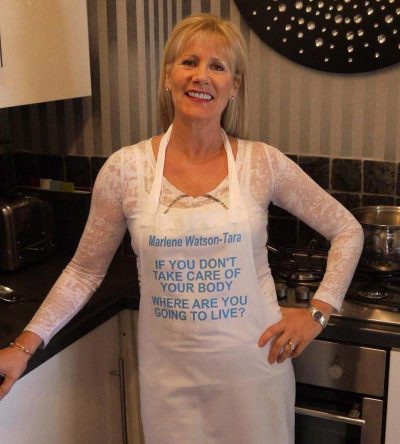 Vegan & Macrobiotic Cooking Classes: Greater London & Surrey
The world at large is moving more and more towards a plant-based diet and a vegan way of life. As a long time vegan, this makes my heart sing with joy. The vanguard of modern nutrition now agrees that plant-based diets are not only better for our health but are far superior to animal-based diets.  My joy is to be able to share my work with so many who come to learn the basics of cooking and eating a delicious array of dishes.  They are in awe of the absolute delicious tastes and variations that they are introduced to at my cooking classes and workshops.
The key to success is using a variety of wholegrain, beans, vegetables from land and sea, seeds, nuts, fruits and delicious condiments such as pickled and pressed vegetables.
Spring, Summer, Autumn or Winter Vegan Cooking Classes in London & Surrey with International Author & Teacher Marlene Watson-Tara
I am a health expert with four decades of teaching. As the international author of Macrobiotics for all Seasons, I will bring you back to nature's way of eating.  You not only feel natural you become naturally better in every way.  Seeing is believing.  I teach a user-friendly common sense approach to understand food.  My classes are fun and informative.  We will cook together, eat lunch together and enjoy some educational lectures and presentations. In the meantime, you can start enjoying my recipes immediately.
I look forward to meeting you all and sharing my decades of experience to enhance your health, wellbeing and longevity.
In good health