Prince William Launches Earthshot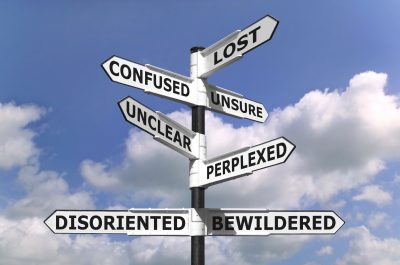 Prince William launches £50m drive to repair the planet. The Duke of Cambridge has announced that £50m will be awarded over 10 years through his Earthshot prize, billed as "the most prestigious global environment prize in history", which aims to find solutions to repair the planet by 2030.
The Earthshot Prize will award five £1m prizes each year over the next decade. Prizes will be awarded in five categories: protecting and restoring nature, including saving species from extinction; tackling air pollution such that everyone in the world breathes clean air; reviving oceans and ensuring that they can be used sustainably; reducing waste by ensuring that "the leftovers of one process become the raw materials of the next"; and managing climate change by building a carbon-neutral economy. Each "Earthshot" is underpinned by scientifically agreed targets, including the UN Sustainable Development Goals.
Individuals, groups of scientists or activists, businesses, governments, or even cities or countries may submit their proposals. So, as always, I write to them, I send our books How To Eat Right & Save The Planet being the question and Go Vegan being the answer.
Keep It Simple
Why must we always look beyond what can be done today, right now, in your own kitchen, to me, that is what we need to be promoting. The biggest form of mass destruction to human health and the devastation that we witness daily to our planet lies at the end of our forks. Please watch and share Bill's short video on environmental damage and the food we eat.
One of the major causes of climate change is the environmental damage caused by food production. The consumption of animal sourced foods is one of the main drivers of climate change and undermines both human health and creates a negative environmental impact. It all comes down to our food choices. We can choose food which is not only healthy but beneficial for environmental stability and sustainability or we can eat in a way which creates irreversible damage.
My Monthly YOGA Magazine Article
On another note, I have made a short video with my most asked for dessert from my Tasty Tips For Kids workshop. A perfect treat for halloween for kids and adults alike. You will find my article on Vegan For Kids in this month's YOGA Magazine available globally.
Join Us Online And Be A Much Needed Lighthouse
Our MACROVegan Online Coaching Course has got off to a fantastic start. It's something we have wanted to do for many years. COVID-19 pushed us along the path to make that happen and we have some fantastic reviews and powerful videos from students around the world sharing their experience of working with us online.
Please join Bill and I in service for healthy world for humans and nonhumans alike. It is our passion and pleasure to continually share our life's work and bring about change that our world needs.
In good health
Home Cooking Recipes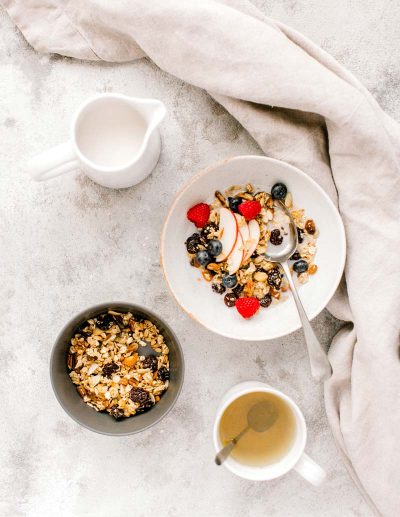 As many countries now find themselves in lockdown again, Bill and I wanted to reach out to you all to let you know we are here to offer any help or assistance you may require. For many who live on their own, the isolation of social distancing can feel rather overwhelming so it's a perfect time to have fun preparing tasty meals. Keeping your self busy doing something that will benefit your health, i.e. cooking delicious nutritious food is the way to go.
Being in charge of what goes into the food you eat is the way forward to take care of yourself and your family. Changing your diet always means finding replacements for less healthy options. My goal is to share healthier and tastier alternatives to whatever your heart desires. If I could make everyone miso soup and short grain brown rice, greens, beans and a wee tasty treat daily, I would be in seventh heaven. That's the truth. I feel very lucky and privileged that my life's work has been about how to take care of myself, my family and friends, students and clients.
Get Excited About Cooking Healthy Food
So many of you are incredibly creative, optimistic and possess great strength and courage to move through the days and months ahead. To inspire and support one another and to share our ideas of staying strong are very important. You can find many cooking videos with me on our TV Channel and have fun cooking some great immunity boosting recipes that we love. These cooking class videos are filled with ideas to expand your repertoire in the kitchen and discover new whole-food plant based vegan meals.
Many people never cook their own food, they dine out, have carry-outs, home delivery etc., etc., and most of the time these foods resemble nothing to do with health. People are time starved, they work long hours and find it difficult to navigate cooking healthy meals. I want to simplify that for you. You can cook once, eat twice or three times, it's what I do. I have a very busy life and am not tied to the kitchen sink, trust me. We eat well, but I don't cook from scratch every day.
Sharing is Caring
Please share our website where you can find lots of free recipes, free ebooks to download from our shop and share the links with family, friends and colleagues. It makes such sense to help and assist each other and is something we can all do right now to make the world a better place for all who live here, humans and nonhuman alike. My latest book Go Vegan is available worldwide on amazon. Filled with stunning photographs of 85 easy, affordable recipes for all the family to enjoy.
In good health

National Curry Week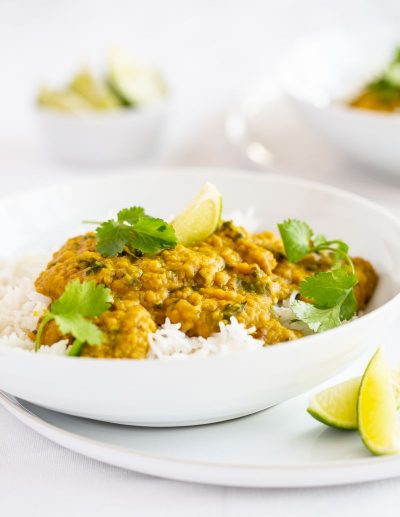 Vegan dishes are perfect for celebrating National Curry Week
The 22nd National Curry Week takes place from the 5th to 11th October 2020. Founded by the late Peter Grove, a prominent journalist who had fallen in love with curry, his vision was to drive awareness and appreciation of the burgeoning Indian restaurant industry, whilst also raising funds for charity. 
It has often been said that curry is the "national dish" of Britain with curry houses becoming a staple of the high street since the 1970's. As millions of curries are consumed every single week, National Curry Week is an opportunity for the British to celebrate their love of all things curry. With the extensive use of herbs and spices, vegan curries have become a popular healthier, but equally as tasty, alternative to meat dishes, and this week is the perfect time to try something new.
Marlene Watson-Tara, author of the definitive vegan book Go Vegan says, "many people are turning to a vegan diet in the desire to live a healthier life, with a focus on wholegrain, beans, vegetables from land and sea, fruits, nuts and seeds, and these ingredients work particularly well in spicey curries."
Marlene suggests trying her red lentil coconut curry, a warming curry in the South Indian style, flavoured with aromatic fresh ginger, cumin and coriander. It's made extra creamy and luscious thanks to the addition of organic coconut milk.
Recipe:
Red Lentil Coconut Curry
3 shallots, finely chopped
1 tbsp fresh ginger, peeled and minced
2 cloves garlic, minced
1 tsp cumin seeds
1 tsp mild curry powder
½ tsp ground coriander
½ tsp turmeric
Pinch sea salt
2 cups filtered water
1½ cups red lentils
1 cup organic coconut milk
2 medium-sized courgettes, diced into ½ inch (1 cm) pieces
1 or 2 tbsp tamari
1 cup loosely packed fresh coriander leaves, chopped
Lime slices
In a heavy-based pan, cook the shallots, ginger and garlic in a splash of filtered water for 5 minutes, stirring occasionally. Add the spices and salt and stir well. Stir in the water, lentils and coconut milk. Allow the mixture to simmer over a low flame, covered, whilst stirring occasionally for 10 minutes. Stir in the courgette and tamari, cover and cook until courgette and lentils are tender. Add more water to reach the desired consistency. Taste-test then stir in the coriander. Serve the curry with white or brown basmati rice to round out this comforting meal. Makes 4–6 servings.
In good health