Happy New Year 2021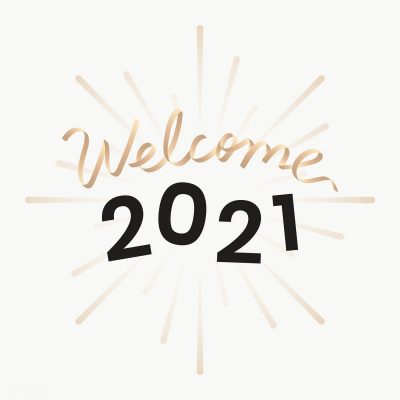 For many 2020 has been an annus horribilis a well-known Latin phrase, meaning "horrible year". It is complementary to annus mirabilis, which means "wonderful year" and Bill and I have high hopes and positive energy to do our bit to make 2021 the annus mirabilis for all, humans, nonhumans and our planet.
As the year draws to a close, it is a natural time for reflection, for reviewing the many challenges we have endured and stay focused on our visions for how we see our future. Amidst all the fear and loss by many around the globe, we are encouraged in particular, by our many students who, having completed their studies, are ready to take care of family, friends, colleagues and clients and guide them on the path to renewed health.
The new possibilities are endless and looking at ways of how we can all work together to make this world a better and healthier place for future generations knows no bounds. This will not come from governments, but from individuals who have the vision and the passion to bring about a new way of living.
In this new year ahead, we are filled with gratitude for all our students, clients and colleagues who inspire us and we look forward to helping many in 2021 to find their calling. To be in service for a healthy world brings the greatest joy and to me that is a blessing in itself. It only takes one grain of sand to turn the tide, that grain of sand is you.
We believe in the power of small acts. There is a resistance by many to believe in the power of individuals to create significant change. This is often used as a braking mechanism by those with vested interest in maintaining power. This is no time for pessimism, it is a time for action. In the words of anthropologist Margret Mead, "Never doubt that a small group of thoughtful, committed citizens can change the world. Indeed, it is the only thing that ever has".
In good health

Seasons Greetings From Bill & Marlene

2020 has been a very challenging and unforgettable year to say the least. Our wishes for everyone this Christmas is to stay safe and to take care of each other and your loved ones. We are inspired and so passionate about our work and believe it will help many to discover the ways we can all help ourselves to good health.
To reach out to those in need, not only at Christmas time but through the spirit of generosity that humans possess is the way forward. With a sharing and caring attitude that we are all connected to our community and our planet, is as always our focus.
Thank you for supporting our work. Please enjoy this delicious pudding and have fun making it during the holidays.
Vegan Christmas Pudding
This pudding is so much lighter than the heavy dense puddings of the past.
2 tightly packed cups dried fruit, raisins, cherries, cranberries & blueberries
2 cups dried dates, chopped
1 cup dried apricots, chopped
⅓ cup brandy or port, dark rum, sherry, if alcohol free use apple juice
⅓ cup all-purpose flour/plain flour or gluten free flour
¾ cup breadcrumbs
2 tsp baking powder
1 tsp allspice
½ cup coconut sugar
½ cup apple sauce/puree
Zest of 1 large orange
5 tablespoons aquafaba (the liquid from a can of chickpeas)
2 tablespoons barley malt
Equipment
16cm pudding basin
Parchment paper
Baking foil
String
Heavy based pot
Soak the dried fruit in a large mixing bowl with your choice of liquid, stir to mix and set aside for 30 minutes. Oil the pudding basin with a little oil and place a small circle of parchment paper in the bottom of the basin. Add the flour, breadcrumbs, baking powder, allspice and sugar to the dried fruit bowl and stir well to combine. Stir in the orange zest, apple puree/sauce, aquafaba and barley malt Mix well to combine. Spoon the mixture into the pudding basin, smooth it out and top with a circle of parchment paper, pressing down the sides into the bowl.
Cut a piece of baking foil and parchment paper to go over the top of the pudding basin with plenty to spare. Lay the foil flat on a surface and the parchment paper flat on top of the foil. Make a pleat in the middle of the paper and foil. Cover the top of the pudding basin with the foil and paper with the pleat in the middle and press down firmly. Tie the string tightly around the basin.
Cooking Instructions:
Steamer:
Make sure the water is simmering well under the steamer insert. Place the pudding in the insert and cover with the lid. Cook for 3 hours.
Saucepan:
Place the pudding gently on an upturned saucer inside the pan and pour boiling water carefully down the sides so it reaches about halfway up the side of the pudding basin. Cover and bring to a simmer. Cook for 3 hours. When the time is up, carefully removing the pudding from the pot, take off the foil and parchment paper. A toothpick should come out clean when inserted.
To Serve:
Either serve immediately with some delicious vegan cream or ice cream or leave to cool completely with the paper and foil removed but still in the bowl.
In good health