Greens with Italian Vinaigrette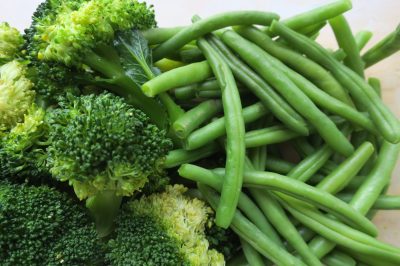 I adore teaching TCM and the 5 elements... In Spring my yoga classes are based on liver/gallbladder meridian stretches. As green is the colour for this element, steamed or fresh greens are on our plates daily. Today's delicious greens with the vinaigrette dressing is quick and easy, try the recipe below.
I just finished teaching this side dish online as part of the spring menu. I then enjoyed lunch with my virtual client after we plated up and garnished the dish . How we adapt to change in these challenging times is key.
At this time, it is good to remind ourselves that green foods are high in tryptophan, an amino acid That helps produce serotonin a calming neurotransmitter. Stay well and take care.
Marlene's Italian Vinaigrette
1 tbsp nutritional yeast
1 tsp Dijon mustard
1 ½ tsp Italian seasoning
1 tsp garlic granules
1/4 teaspoon celery seed
2 tbsp light tahini
2 tbsp umeboshi plum vinegar
1/4 cup water
2 tbsp brown rice syrup
1 tbsp fresh lemon juice
1 tbsp tamari
Combine all the ingredients in a blender and puree until smooth. Add more water to reach desired consistency. Taste and add extra tamari if desired. Serve over salad leaves or vegetables. Store in a glass jar in the refrigerator for up to a week.
Enjoy over 80 delicious recipes in my latest book
Go Vegan
.
In good health

Gravity Yoga Personal Training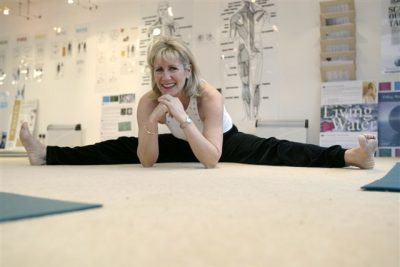 Targeted Flexibility Training (beginners welcome). Do you have locked up hips? Tight hamstrings? Stiff lower back? Gravity Yoga is a targeted mobility training method that works to open up your body. Next month, I am taking on three additional private clients (I'll come to you), or we can work together on zoom so if you'd like to improve your flexibility, email me to setup a *Free Discovery Class* to learn more. I also offer private sessions for corporates.
Movement Is Medicine
Gravity Yoga is a mat-based, targeted mobility training method that helps students with stiff backs, locked up hips, and tight hamstrings. During class, you'll learn how to utilize the science of passive stretching to effectively change your body, improve posture, and increase range of motion.

These classes are hugely popular all around the world because they deliver flexibility results quickly. Class is designed for all levels, beginners welcome.
The Three Pillars of Gravity Yoga
Wet Noodle. Muscles stretch best when completely relaxed. So when you train for flexibility, you attempt to relax into the stretch as much as possible.
4:8 Breathing. Inhale through your nose to the count of four, exhale to the count of eight. This breathing practice turns off the stretch reflex, stimulates the parasympathetic nervous system response, and relieves muscle tension.
Meet or Beat Your Hold Time. The gating factor for flexibility is time under passive tension (AKA how long you spend in these deep poses). The typical Gravity Yoga hold times are 2-5 minutes.
My background in fitness spans four decades. From teaching aerobics in the 80's to studying TCM (Traditional Chinese Medicine) and running my own yoga studio for years where I taught tai chi, chi kung, yoga and pilates.
Why Being Flexible Is Great For Your Health
This targeted flexibility training offered by gravity yoga is simply incredible. The results are outstanding and as I tell all my clients and students, mobility equates to longevity.
Alongside being a well-known sought after Macrobiotic health counsellor, teacher and lecturer on plant-based nutrition and a vegan chef, I am the author of many books. My passion for health and wellness knows no bounds.
Connect with me via my website www.macrovegan.org
I look forward to guiding you to a new way of thinking about your health.
Health is everything, without health everything is nothing.
Stay well

Tahini Sauce for Salads, Vegetables and Wraps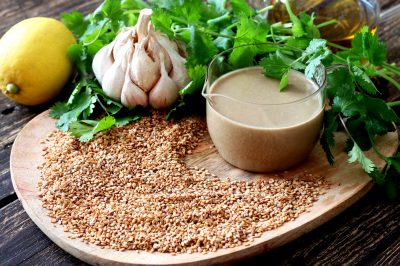 I am currently working my way through some delicious dressings and as always, inspired by what nature offers us. The simple creations that I am teaching our students shine on so many levels. Such versatility with robust flavours are quite frankly loved by all.
Tahini paste is made from crushed sesame seeds and has quite a nutty taste. It is available in jars from regular supermarkets. There are two main types of tahini, hulled and unhulled. Hulled tahini does not grind the whole sesame seed and because of this it does not contain as much calcium, protein and vitamins as unhulled. Unhulled tahini is made from the whole sesame seed and it the most nutritionally packed type of tahini. Hulled tahini is not as bitter tasting as the unhulled type. Raw tahini contains more nutrients than roasted tahini.
Rich in Nutrients
Tahini is a source of calcium, protein and B vitamins. Tahini is a good source of essential fatty acids (EFA), these EFA's are used in helping to maintain healthy skin. Because one of the ingredients in tahini is sesame oil it has quite a high calorie content so should be used in moderation if weight problems are an issue. The good news is the majority of fats in tahini are unsaturated rather than saturated. Tahini is a source of vitamin E which helps to reduce the rate of ageing in body cells. Sesame seeds are also a good source of the amino acid Methionine. Methionine is an important contributor to liver detoxification and helps with the absorption of other amino acids.
I use tahini in dressings, desserts, spreads and have been known to eat it straight from the jar!
This is a very simple and tasty recipe to make with some fresh basil leaves and it's one of my absolute favourites. Delicious served over my crisp baked tofu bowl. Enjoy.
Basil Infused Tahini Sauce
4 cloves roasted garlic
½ cup sesame tahini
2 tbsp. sweet white miso
1 tsp. umeboshi paste
Juice of one lemon
3/4 cup water, more as needed for desired consistency
1/4 cup finely chopped fresh basil leaves
Blend all the ingredients in a high-speed blender to achieve a creamy consistency.
You will find 85 delicious recipes in my latest book Go Vegan, available world-wide.
Please Join Bill and I in service for a healthy world for humans and nonhumans alike. Thank you.
In good health

Corporate Programmes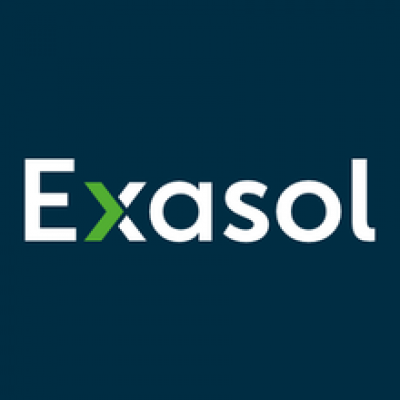 As a firm believer that in order to be productive and exceed in our roles we need to have strong mental and physical health now more than ever! With that in mind I invited Marlene Watson-Tara to run an online session for my team speaking about the importance of our daily diet for overall health. With the way of the world, we now live in its critical to improve our immune system and stay healthy.
Wellbeing of staff both mentally & physically should be the most important factor for any organisation. Marlene's decades of experience and unique skills along with her 'can-do' vibrant personality made the experience not only educational but fun. Learning how to eat right for maintaining a healthy gut is critical now more than ever. The whole team enjoyed the session and it was a start to a transformational journey for many of us …
As leaders in any organisations you should know that your employees are the greatest asset, and looking after their wellbeing should be every leaders no.1 priority."
Exasol UK Limited
Farah Brown | Head of Sales UK, Ireland, Nordic, CIS & MEA
Spring Salad with Zesty Lemon Dressing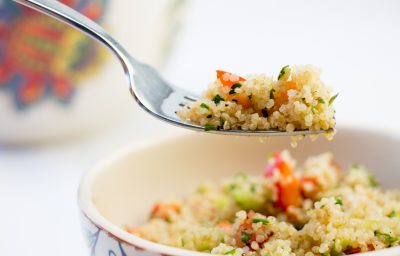 Spring for me is the most beautiful time of year. I adore watching the beautiful snowdrops peep through in early February. There used to be many lovely gardens on my walk to school, and I am sure the neighbours did not begrudge me a few wee snowdrops to press into my beloved schoolbooks. Then the crocuses would shoot up with the most beautiful vibrant yellows, purples, and white and blues that filled my world with colour.
When you are a child, everything seems so big and awesome, and for me the daffodils around Easter time were the crème de la crème. Big, beautiful, bright heads of sunshine blowing in the wind in various shades of yellow, sitting below the incredible beauty of the apple blossom trees that lined the streets and avenues in shades of white and pink, would
tell us that summer was just around the corner.
Put A Spring In Your Step
Spring is such a wonderful time of year, with new buds on the trees and shrubs, and everything coming alive again from the dormancy and hibernation of winter when it seems like the world is asleep. Well, nature has been asleep, resting, but then comes back in fullforce to fill our lives with colour. How clever, what a life plan, what a creation.
Spring is the time of year when the liver and gallbladder present themselves for an annual service. The flavour most often associated with this season is the sour taste, and the relevant vegetables are fresh new-growth greens. Particularly bitter greens such as spring greens, dandelion, endive, radicchio, collards and arugula. These are foods that are seen to promote a gentle cleansing of the liver. Yes, this is the time of year when your body really wants to detox naturally.
It is the taste of sour foods that nourishes the Liver-Gallbladder system: lemons and limes, umeboshi plums, sourdough bread, as well as fermented foods such as pickles, sauerkraut and vinegars.
Spring Salad with Zesty Lemon Dressing
1 cup quinoa
1 1/3 cup water
Pinch sea salt
½ cup spring onions, finely diced
1 carrot, grated
½ cup sweet orange roasted pepper, chopped
1 cup chopped walnuts
1 cup chopped cucumber
1 apple, peeled and chopped
¼ cup chopped mint leaves
2 tbsp shelled hemp
2 tbsp fresh coriander, chopped
2 tbsp fresh mint, chopped
2 tbsp fresh parsley, chopped
To Serve
Fresh mixed salad greens
Dill Pickles
½ cup toasted pumpkin and sunflower seeds
Wash the quinoa and drain, place in a heavy-based pan with the water and sea salt. Bring to a boil. Cover the pan and reduce the heat to low so that the contents simmer until all the liquid has been absorbed, approximately 15 minutes. Remove from the heat and keep covered for a further 15 minutes. Transfer the quinoa to a large mixing bowl and allow to cool. Add the remaining ingredients. Drizzle the lemon dressing over the salad and stir in.
Zesty Lemon Dressing
1 tsp umeboshi plum vinegar
2 tbsp freshly squeezed lemon juice
Zest of half a lemon
¼ cup ground almonds
¼ cup nutritional yeast
¼ cup filtered water
1 clove garlic, minced
½ tsp. Dijon mustard
1 tbsp. tamari
Blend all the ingredients in a high-speed blender, add more water if desired for a thinner consistency.
You will find over 80 delicious and easy recipes in my latest book Go Vegan. Thank you for your support of our work.
In good health