Greens with Italian Vinaigrette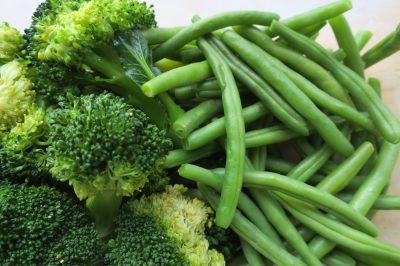 I adore teaching TCM and the 5 elements... In Spring my yoga classes are based on liver/gallbladder meridian stretches. As green is the colour for this element, steamed or fresh greens are on our plates daily. Today's delicious greens with the vinaigrette dressing is quick and easy, try the recipe below.
I just finished teaching this side dish online as part of the spring menu. I then enjoyed lunch with my virtual client after we plated up and garnished the dish . How we adapt to change in these challenging times is key.
At this time, it is good to remind ourselves that green foods are high in tryptophan, an amino acid That helps produce serotonin a calming neurotransmitter. Stay well and take care.
Marlene's Italian Vinaigrette
1 tbsp nutritional yeast
1 tsp Dijon mustard
1 ½ tsp Italian seasoning
1 tsp garlic granules
1/4 teaspoon celery seed
2 tbsp light tahini
2 tbsp umeboshi plum vinegar
1/4 cup water
2 tbsp brown rice syrup
1 tbsp fresh lemon juice
1 tbsp tamari
Combine all the ingredients in a blender and puree until smooth. Add more water to reach desired consistency. Taste and add extra tamari if desired. Serve over salad leaves or vegetables. Store in a glass jar in the refrigerator for up to a week.
Enjoy over 80 delicious recipes in my latest book
Go Vegan
.
In good health