Coaching Course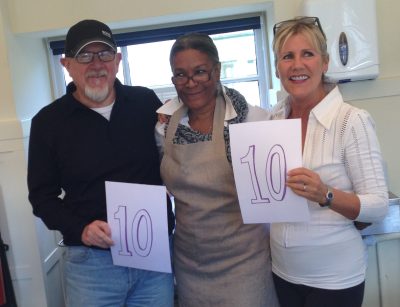 An Invitation to Empowered Living
It is the passion and pleasure of Bill and Marlene to offer their students the very best education for a healthy body and mind. As world-class professionals, they draw on science, common sense and ancient wisdom to provide you with practical solutions to healthy living.
Course Overview
The educational and experiential courses that Bill and Marlene created offer you a rare opportunity to gain fascinating insights into lifestyle nutrition and mental and emotional well-being.
Their style of teaching is powerful and fun and nourished with delicious modern macrobiotic-vegan meals. You will see why their students agree that they are the premier teachers for macrobiotic education and personal discovery.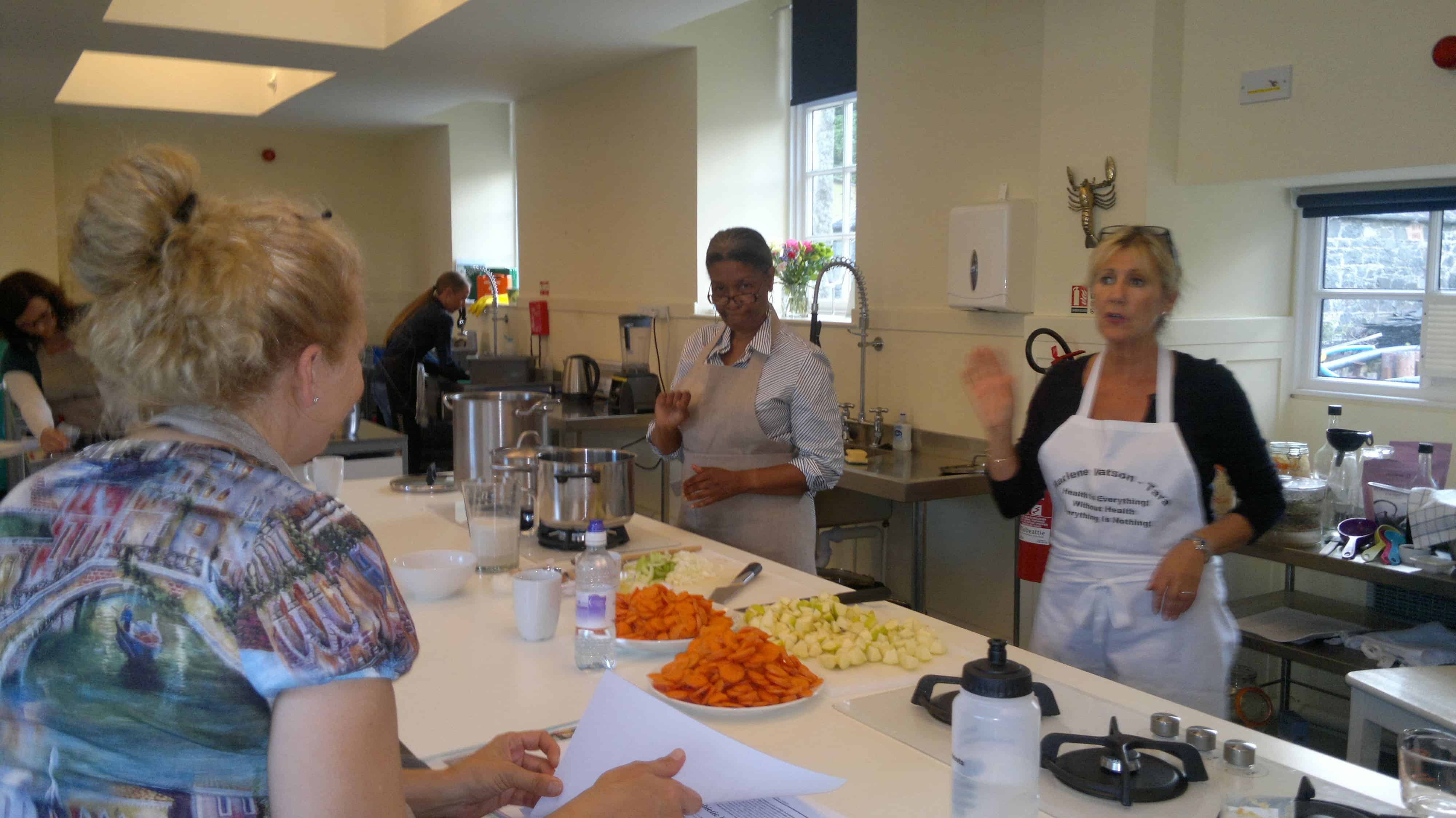 Our coaching course now available online
Includes 8 hours of personal screen time with Bill and Marlene
---
MACROVegan Health Coach Course
Macrobiotic Vegan Health Coach Course is a unique programme focused on providing a learning experience for men and women who want to contribute to a healthy world. Our course is designed to prepare the participants to help themselves and others to achieve personal health goals.
This is a rare opportunity to study with teachers who are expert consultants and draw on decades of practical experience. Macrobiotic philosophy serves as the foundation of these studies and provides the link between the disciplines and life skills we will explore together. This course also offers additional tools to enhance professional or Para-professional skills in both the orthodox or complementary health and healing arts.
Health, Healing and Human Ecology
Human Ecology and Healthy Living
Nutritional Science and Human Experience
A review of Traditional ways of eating
Nutritional Epidemiology – What the studies say
Fundamental problems with the modern diet
George Oshawa's levels of Illness and health
Health and Emotion / East and West
Belief and Behaviour in health and healing
Relationship of health to habit
Classical definitions of health
The Mind-Body connection
Basic character qualities in Five Transformations as archetypes to inform understanding.
Abraham Maslow and Western ideas of Healthy Behaviour
Five Behavioural Archetypes
Traditions of Nutrition
Yin and Yang / Understanding Food Energy
The Macrobiotic system of Health Care
Understanding the energy of foods by growth patterns, environment and effect on body
Using Yin and Yang classifications to create health
The Roots of Modern Macrobiotic Dietary practice
The Economy and Ecology of diet
The cycle of yin and yang through the seasons
Examples of food qualities and taste in the Five Transformations
Living with the Seasons
Making adaptation to the season and environment
Basic Dietary changes for personal needs
---
Wholefoods Plant Based Cooking & Home Remedies
Your cooking classes will be based on my 10 cooking class videos from my online weight loss course and approach to learning. These classes include the selection and preparation of grains, bean dishes, soups, and a variety of vegetable cooking styles, sea vegetables and simple desserts. I will also introduce the basic home remedies in our online sessions.
Kitchen Remedies for Digestive Disorders
Kitchen Remedies for Common illnesses
Kitchen Remedies for cooling or heating
Drinks for elimination and detoxifying
Kitchen Compresses
Metabolic Syndrome
Cancer Prevention
Diabetes Prevention & Reversal
Weight Loss
Common causes of weight gain
Calories, Cravings and metabolism
Women's Problems
Menstrual problems
Pre-Menopause and menopause
Men's Problems
Heart and circulatory system
Prostate problems
Health Assessment
Health Assessment and Oriental Diagnosis
The uses and limitations of visual diagnosis
Understanding the Art of Seeing (Bo-Shin)
Qualities of excess in skin colour and complexion
Practical uses of the face map
Expression and Body Language
Posture and Body Armouring
Using tongue Diagnosis
Principles and Practice of Health Coaching
Orientation to coaching
The principles of intentional listening
Bridge building and motivation in healing
Rules of the game, basic technique and inspiration
An Ethical approach to Health Coaching
Leading Support Groups and Healing Circles
Strategies for healing common health problems
How to make safe adjustments in diet and lifestyle
Establishing a health related business
Dearest Marlene & Bill
I consider myself lucky and fortunate that I had the opportunity to meet you two wonderful souls who enriched me by your teachings. It was not just a course or a programme but a complete learning and enlightenment to see health & nutrition from both of your valuable experiences and knowledge are amazing. I really appreciate and recommend your programme worldwide. Your open-heartedness in educating and simplifying concepts of Macrobiotics will never be forgotten.
I also really appreciate Bill for sharing his life experiences and his beautiful humour which made us look forward to every class and to Marlene who is just the most incredible human dynamo I have ever had the experience to meet and who I know is destined to have her own T.V. Series.
Shilpa Arora,
Nutritionist, New Delhi, India.
I have studied and practised macrobiotics in the U.S. and abroad for over 6 years. It was only after travelling to Scotland and taking the macrobiotic coaching course did the "Macro Way" finally come into focus for me. I gained a greater understanding of macrobiotics I was not able to achieve before now.
Bill and Marlene's approach was fresh, modern, easy and informal…simplifying and clarifying….cutting to the core…truly lifting the fog on the essence of macrobiotics. Their teachings gave me the structure, the tools and support I needed to be able to share the macro message with friends and family in a more "user-friendly" way. I will return to my coaching clients and hopefully cultivate new ones, with more confidence, enthusiasm, renewed energy, better insight and fabulous cooking skills. Thank you, Bill and Marlene…I am forever changed. Cheers for now…Sam
Samantha Nordin,
Health Counsellor, Florida, U.S.A.
"If you want to turn your life around Marlene and Bill Tara are the people to help you achieve that. Having enrolled on their Macrobiotic Health Coaching course in Scotland I'm already beginning to feel like a new woman. The course is an intensive insight into how and why a plant based diet works. More importantly, Bill and Marlene work seamlessly together to teach how to apply this knowledge to your daily life.
With afternoons spent cooking we were taught how to prepare over 40 dishes and spent the mornings learning about the theory of why certain foods go with others and the impact on our bodies. With lots of great meditation and chi ball to keep the muscles active, you have a perfect balance of a break, a learning experience and the possibility of changing your life." As well as creating a fantastic business.
Jo Davison,
Entrepreneur & Business Coach, London
There is a saying which goes something like "if you give a man a fish, you feed the man, if you teach a man to fish you feed the village" – and so with Marlene and Bill's courses – you are taught so much information, you, in turn, can teach the world about food and its impact on your health, about living in harmony with the seasons and it's a very exciting place to be – both are so generous with their knowledge – not a question goes unanswered and you will literally leave a different person … oh and you'll have a real laugh doing the course which I found a massive bonus. Bill and Marlene are truly gifted teachers and share their work with such an incredible light-heartedness.

Helen King,
Naturopath/Masseuse, Surrey, England
The Macrobiotic Health Coach Course with Marlene and Bill was one of the best educational experiences of my life. As a musician and classical piano teacher, I was looking for an educational course not only for myself and family but to start teaching and sharing this way of life with many others. I am so happy I made the commitment to travel from the other side of the world to study with Marlene and Bill.
The course content was amazing, so relevant, useful and extremely generous. I am so grateful for everything that I received during this two-week programme, Bill and Marlene literally share their life's work with their students. There is no doubt that this experience with them will fundamentally influence the health coaching I will proceed to offer not only myself but to all my clients. I can't wait to get started teaching. Marlene, your food is absolutely delicious; every meal we had was my 'new' favourite! With love and gratitude,
Samali de Tissera,
Perth, Western Australia
In the beginning of 2011, I attended Marlene and Bill's Ultimate Health Experience course which inspired me to undertake the Macrobiotic Health Coach Programme. Both programmes were amazing experiences. The knowledge given regarding the impact of food and nutrition was phenomenal. For the first time in my life, I actually understand WHY the body needs the food it needs. And how we can stabilise and even reverse disease with diet and exercise alone! Their invaluable experience and vast knowledge were shared openly and abundantly. The help and support each of us participating received relating to specific health issues was beautifully delivered with love and humour. I would recommend Marlene and Bill to anyone who cares about well-being in any form, from learning to eat a balanced diet (whilst losing weight at the same time), detoxing and strengthening your body, to more severe health problems. My heartfelt thanks, I feel empowered and immensely inspired to go out and support others to learn about the healing properties of a plant-based whole food diet.With enormous love and respect to you both,

Caisa Ruteskog,
Sweden
Please join us in service for a healthy world for humans and non-humans alike. The world needs you right now.
In good health