Gravity Yoga Personal Training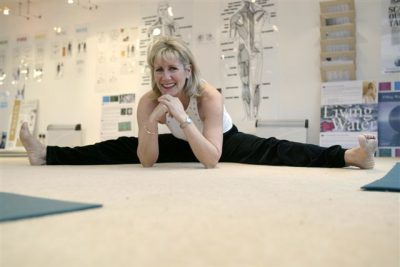 Targeted Flexibility Training (beginners welcome). Do you have locked up hips? Tight hamstrings? Stiff lower back? Gravity Yoga is a targeted mobility training method that works to open up your body. Next month, I am taking on three additional private clients (I'll come to you), or we can work together on zoom so if you'd like to improve your flexibility, email me to setup a *Free Discovery Class* to learn more. I also offer private sessions for corporates.
Movement Is Medicine
Gravity Yoga is a mat-based, targeted mobility training method that helps students with stiff backs, locked up hips, and tight hamstrings. During class, you'll learn how to utilize the science of passive stretching to effectively change your body, improve posture, and increase range of motion.

These classes are hugely popular all around the world because they deliver flexibility results quickly. Class is designed for all levels, beginners welcome.
The Three Pillars of Gravity Yoga
Wet Noodle. Muscles stretch best when completely relaxed. So when you train for flexibility, you attempt to relax into the stretch as much as possible.
4:8 Breathing. Inhale through your nose to the count of four, exhale to the count of eight. This breathing practice turns off the stretch reflex, stimulates the parasympathetic nervous system response, and relieves muscle tension.
Meet or Beat Your Hold Time. The gating factor for flexibility is time under passive tension (AKA how long you spend in these deep poses). The typical Gravity Yoga hold times are 2-5 minutes.
My background in fitness spans four decades. From teaching aerobics in the 80's to studying TCM (Traditional Chinese Medicine) and running my own yoga studio for years where I taught tai chi, chi kung, yoga and pilates.
Why Being Flexible Is Great For Your Health
This targeted flexibility training offered by gravity yoga is simply incredible. The results are outstanding and as I tell all my clients and students, mobility equates to longevity.
Alongside being a well-known sought after Macrobiotic health counsellor, teacher and lecturer on plant-based nutrition and a vegan chef, I am the author of many books. My passion for health and wellness knows no bounds.
Connect with me via my website www.macrovegan.org
I look forward to guiding you to a new way of thinking about your health.
Health is everything, without health everything is nothing.
Stay well